Welcome to the latest Abode2 Northern Rivers Property Update. 
With Covid-19 restrictions lifting optimism is returning. Speaking with real estate agents and those in the construction sector (builders and consultants) the Northern Rivers construction and property sectors do not seem to have been impacted negatively to date. 
House prices have been holding up and work has been continuing at a steady rate.  Whilst there is talk of a slowing of new housing nationally we are finding enquires and projects are continuing at a steady rate.  Having said that we are following with interest reports of a Federal Government stimulus package aimed at the residential sector.  It would seem that the focus will be on encouraging new residential construction and renovations. We will be ready to work with clients who have projects that may eligible for this stimulus funding once details are known. 
Tourist numbers also look like they are ready to bounce back as per data from AirBNB.  Bookings at Byron have increased by 270% based on booking numbers from 6.04.20 to 18.05.20 which is great news for our region.  These numbers will increase further as travel restrictions for domestic tourism in NSW are now relaxed. 
Why Is Construction Important To The Economy? 
The Australian Bureau of Statistic has calculated that for every $1 million increase in construction output, there is an increase in output elsewhere in the economy of $2.9 million (i.e. an economic multiplier of 2.86).
The $1 million of construction expenditure generates nine direct construction jobs and seven indirect jobs in those industries supplying materials.  
As activity increases in the construction industry, as well as in the suppliers to that industry and the 'suppliers to the suppliers', there is an increase in wages and salaries to employees throughout this chain. The spending of these wages and salaries induces a further round of consumption in other areas of the local economy which creates additional part and fulltime jobs. 
Will An Increase In Working From Home Impact On Our Region?
The Northern Rivers has always been a great lifestyle choice and with changes bought about by Covid-19 (e.g. remote work practices, better use of technology), there is a good chance that we will see migration to our area from the major cities.  There has been a lot written about how working from home has impacted a variety of workplaces (small and large) and how many are now seeing this as a permanent change to our workplaces.  Whilst many will be keen to return to an office environment there will certainly be some who won't.
Interestingly a lot of projects we have been involved in over the previous two years have been incorporating flexibility into the floor plans of dwellings.  This allows an office area to be part of a house design.  We have long thought that a well-designed dwelling can provide multiple functional spaces. We have a number of house designs that have office spaces incorporated which we are happy to discuss.  If you can do your work from a home office in the Northern Rivers what a great chance for those currently in the city!   
See below an example of a floor plan incorporating a self-contained office area.  This is the ground floor of a two-storey duplex.  Design issues to address include – access, privacy, acoustics, natural lighting, functionality, size and facilities.  An area such as this can be an office area, private rental space or part of a larger family home (and good for inter-generational living).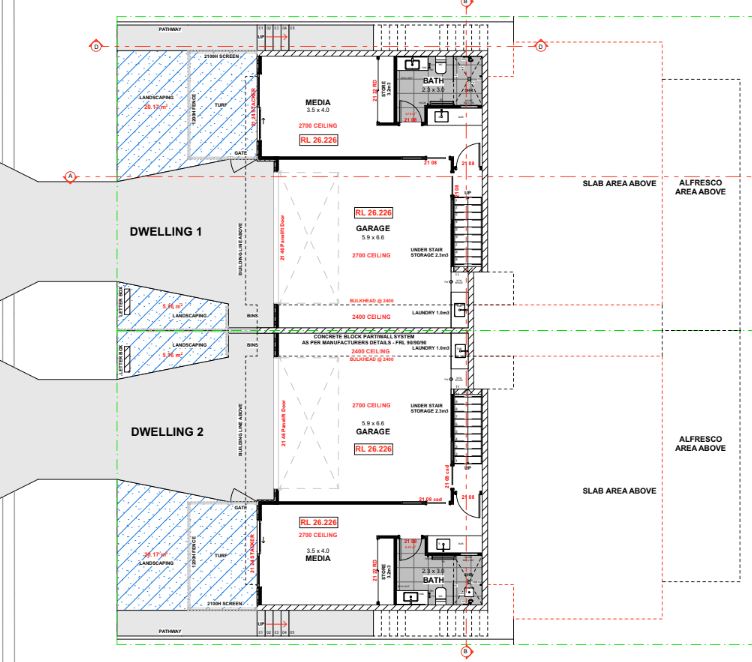 Work is not where you go - rather what you do! 
Interesting Statistics On Population Growth In Our Region
The Australian Bureau of Statistics (ABS) has recently released population statistics for the period 2018 – 2019.  The coastal towns in our region all experienced strong growth.  Some inland towns though saw population declines.
Kingscliff had the highest growth at 3.1% with the increase mainly coming from migration from other parts of Australia.  Byron had a 1.7%  increase in population with the increase mainly coming from international migration.  Lennox saw an increase of 1.4% with the increase split between natural increases (more babies) and international migration.  Ballina had a 1.1% increase with this increase coming from internal (within Australia) migration.
Interestingly Tweed Heads whilst experiencing population growth through international migration had a negative natural population growth (meaning more people died than were born).  From a new housing perspective, these statistics are useful to identify the type of projects the market may need.  
The increase in population for the coastal towns (including Bangalow and Mullumbimby) from Ballina to Tweed from 2018 to 2019 was around 1,800. If you factor in that the average number of people per dwelling is 2.6 this can provide guidance on demand for housing.   
With strong population growth, there will be a demand for the right type of housing.  Housing designed to meet the market in terms of design, location, price and specifications will be well received with ongoing demand.  We can help in providing feedback on all these variables. 
How Can We Help You? 
For new houses, duplexes, multi-dwelling housing, secondary dwellings and renovations, alterations and additions we can: 
► Scope projects & develop budget estimates     ► Obtain Council approvals & prepare building contracts     ► Identify the best builder for the project     ► Manage the builder to ensure construction costs = client budget & desired outcomes     ►Minimise project risk with our focus on financial returns and client satisfaction
For further details on what we do see our 10 Ways Abode2 Can Help On Your Next Residential Project… 
Styling When Selling Real Estate
We have recently been involved in the styling of a new duplex development at 1/10 Triton Way, Lennox Head. 
Styling involves furnishing the dwelling so that prospective buyers can see how a well-designed dwelling can operate as a great home.  We designed this home with a bedroom and living area on the ground floor that can operate independently to the upstairs living areas and bedrooms. The styling looks great and if you want more information on how this can work for you give us a call.   
Elders at Lennox Head are currently marketing this property Click here to see 1/10 Triton Way, Lennox Head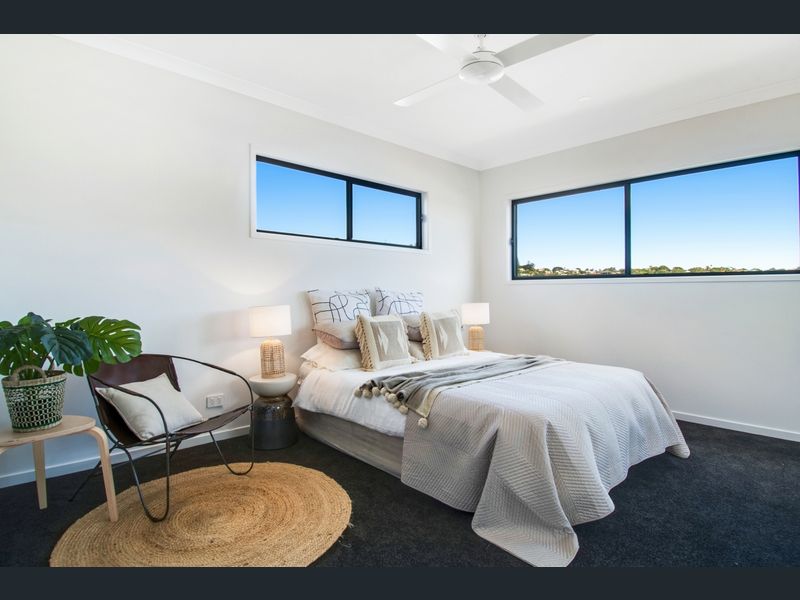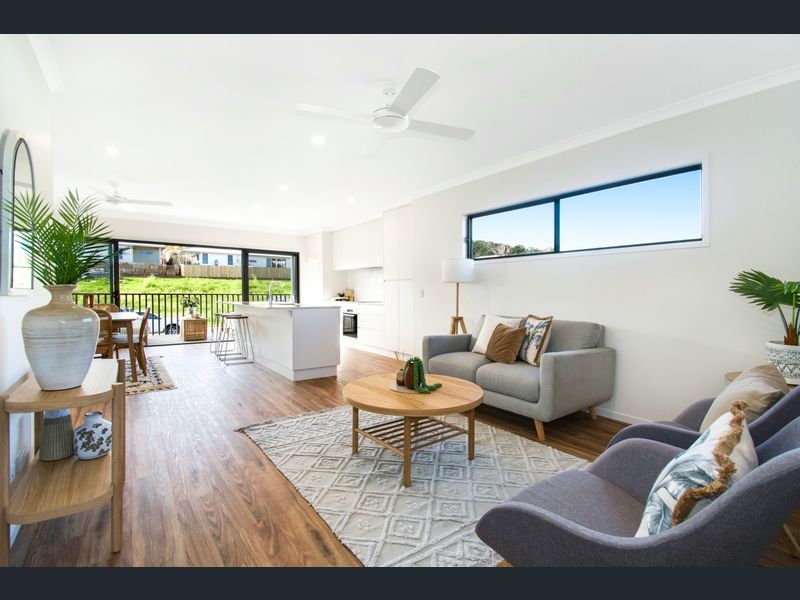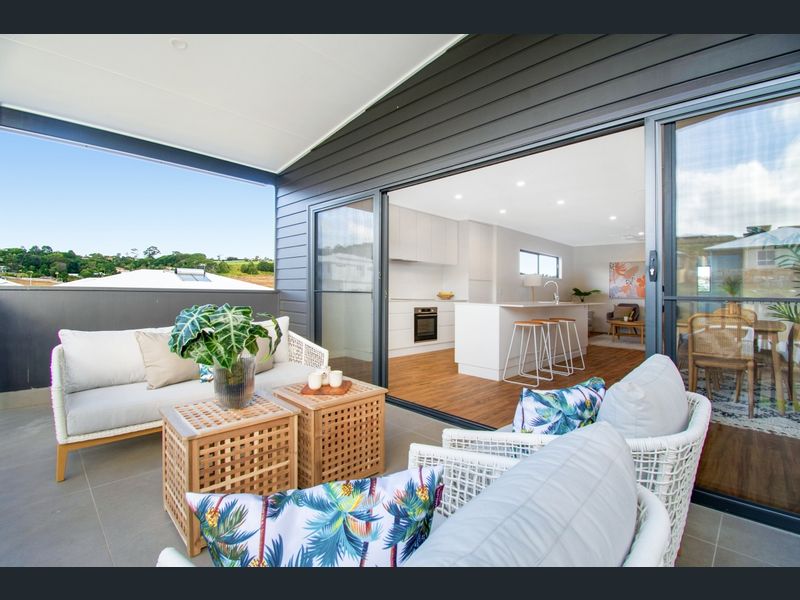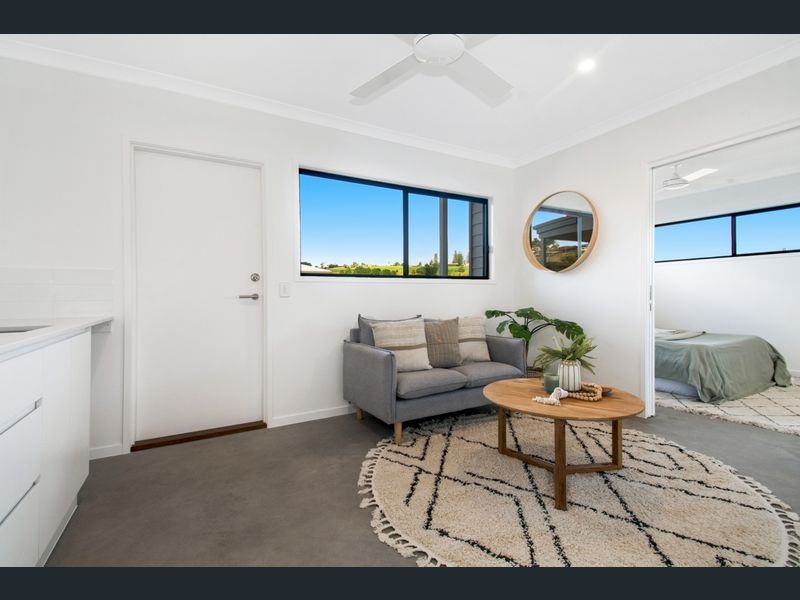 Just Starting  
Construction is starting soon at 99 Stoneyhurst Drive, Lennox Head on a great 4 bedroom semi-detached duplex.  3 bedrooms and 2 bathrooms upstairs with a separate self-contained living area downstairs.  The downstairs area has a separate entry and is designed with flexibility in mind.  The living areas have been designed at the rear of the house which allows for a great integrated indoor/outdoor area taking advantage of the northerly aspect.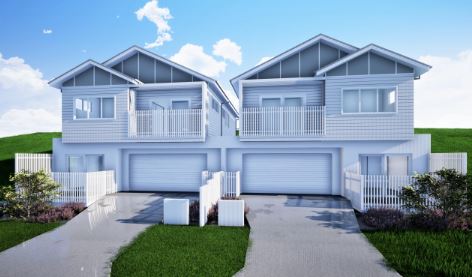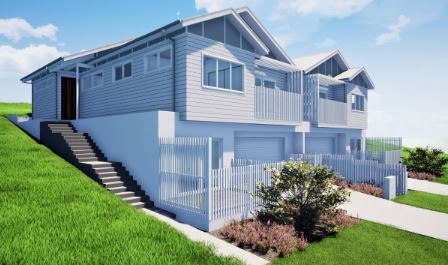 We have just lodged a DA for a detached duplex at 55 Stoneyhurst Drive, Lennox Head.  This 4 bedroom design will really take advantage of the great northerly aspect and is positioned on one of the highest blocks in Epiq.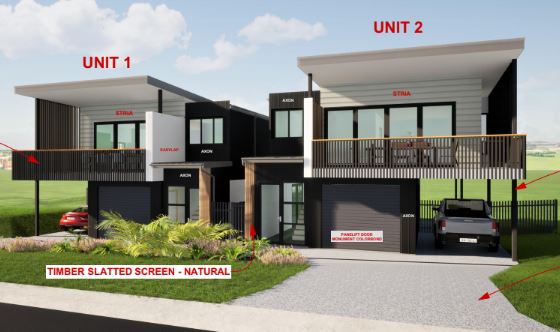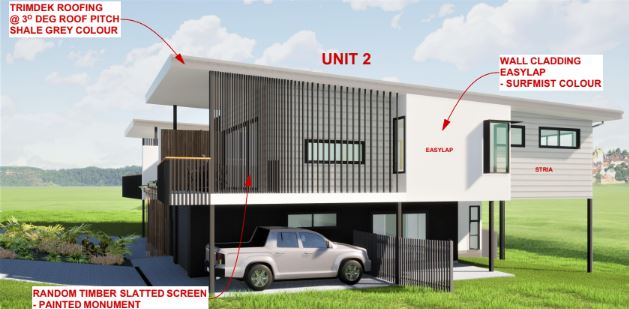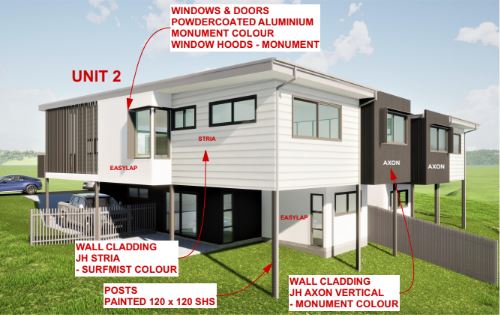 Just Finished 
2 Kulgun Court, Ocean Shores: We are providing contract administration and project management services on a 32 lot strata subdivision in Ocean Shores.  Eight new houses have just been completed and are currently being rented by Raine & Horne Ocean Shores.  We are now assisting with the Construction Certificate for Stage 3 (a further eight new dwellings).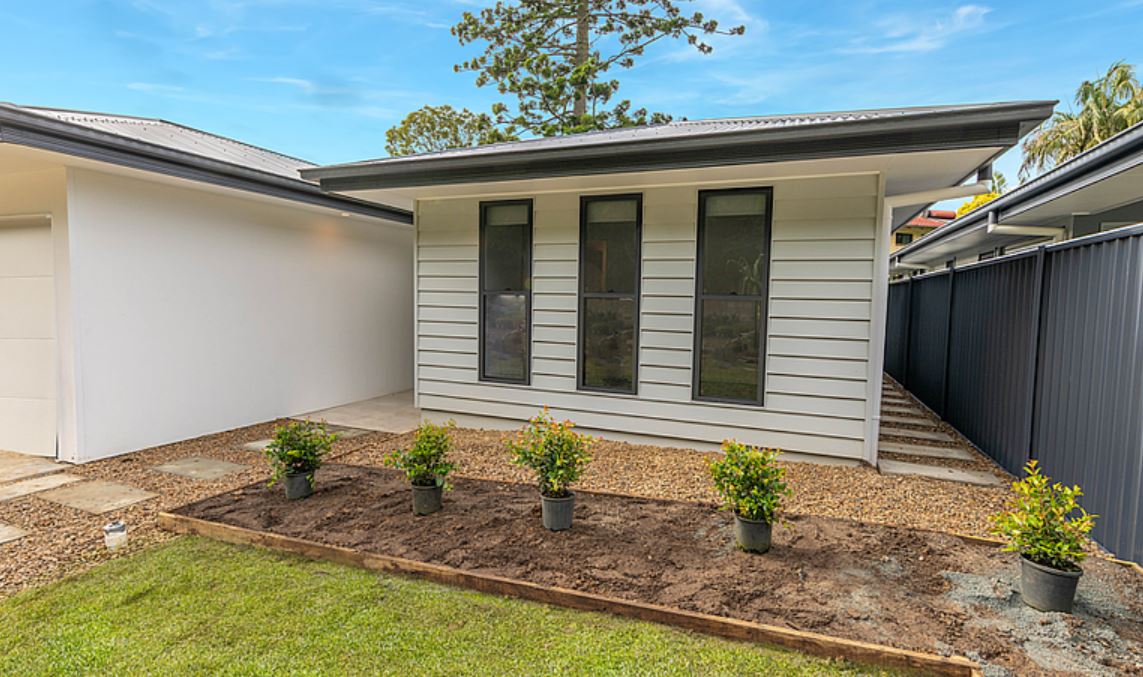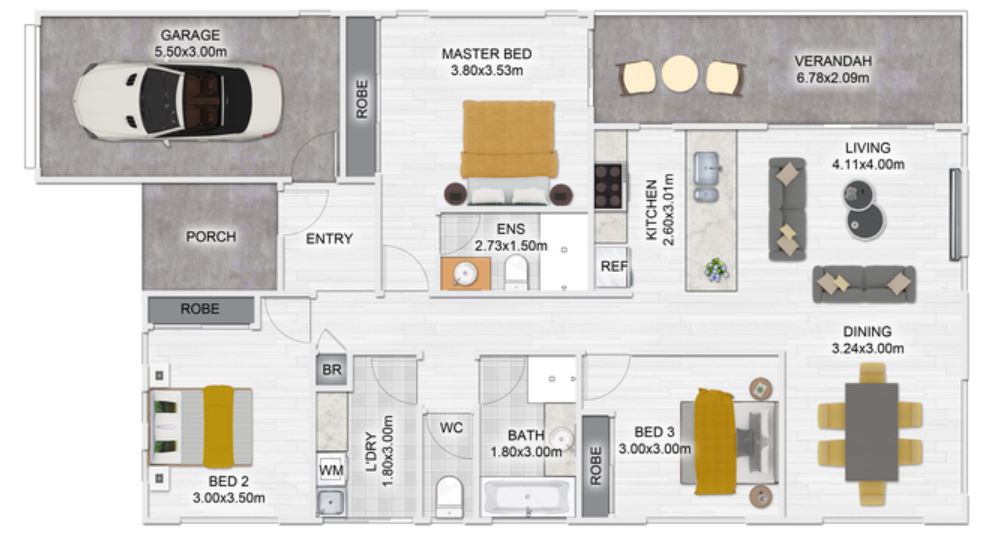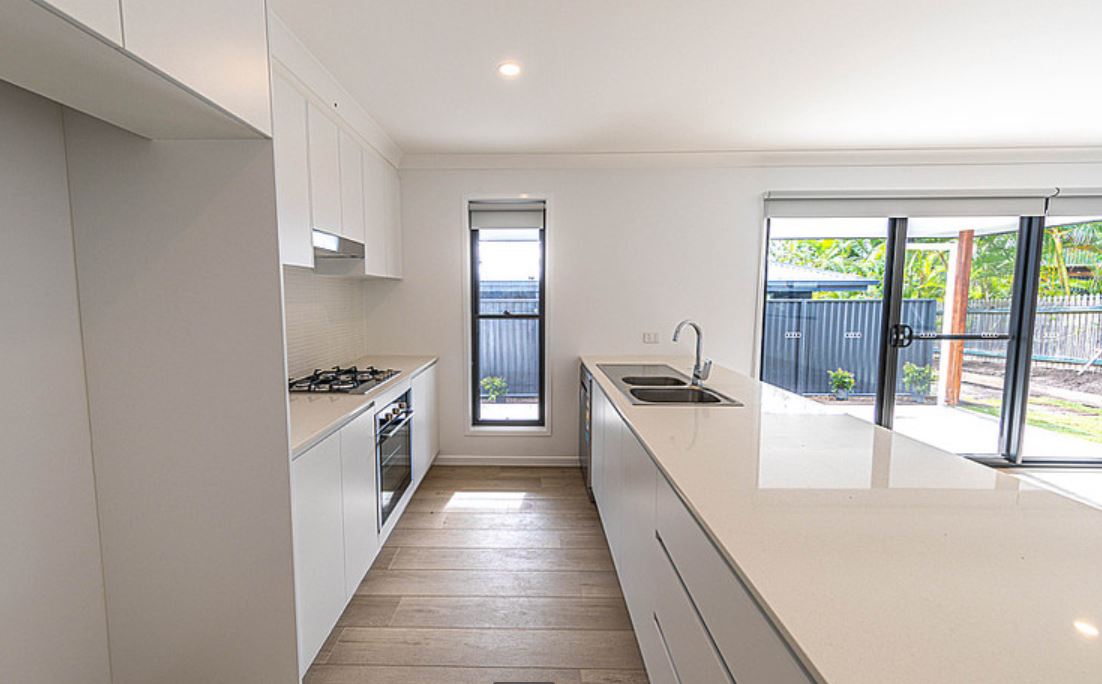 10 Whitton Court, Ocean Shores: Detached duplex development that we project managed.  We are now finalising the strata subdivision then these two dwellings will be sold.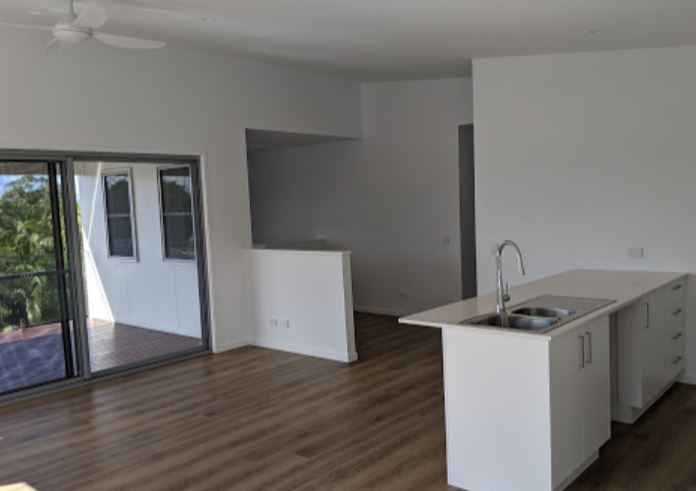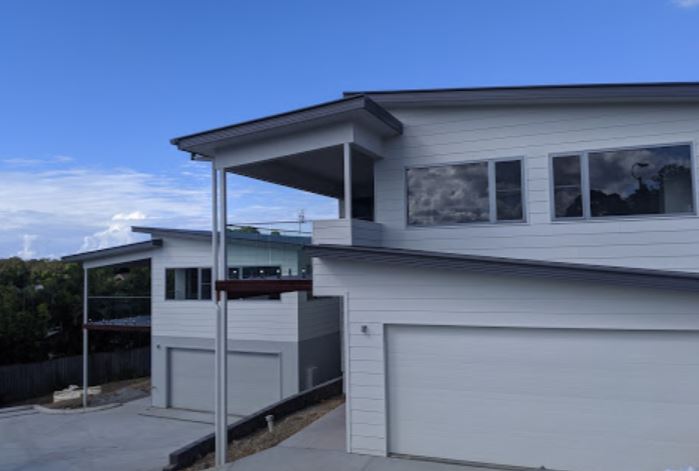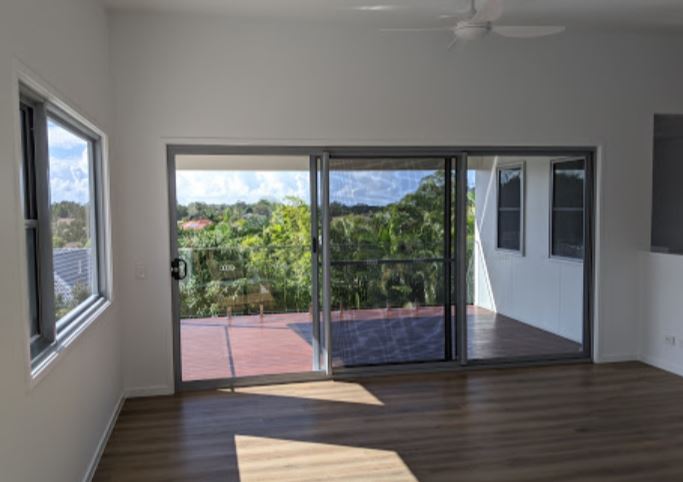 Why Move When You Can Renovate? 
With the cost of moving some people are seeing the value in renovating the house they have.  If you like the location you are in but need to make the house more comfortable call us.  Living in your house whilst renovations are happening presents challenges (for the residents and builders alike) and the added pressure of Covid-19 means that construction has to be well managed. 
We have just started on two new renovations in Bangalow last month.  We are at the design process and will look to obtain the required approvals shortly before moving into construction.   
We have just completed overseeing the upgrade of accommodation at Cape Byron Retreat. Our role was in the selection of the builder, managing the builder during construction as well as providing contract administration services. Now that domestic tourism is starting up again in NSW Cape Byron Retreat is a great place for a holiday!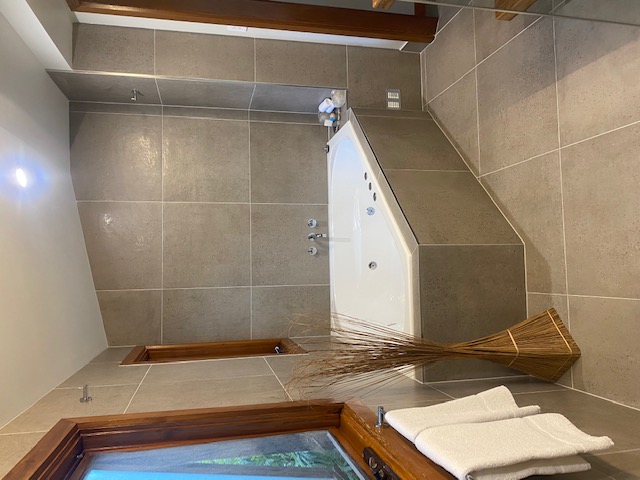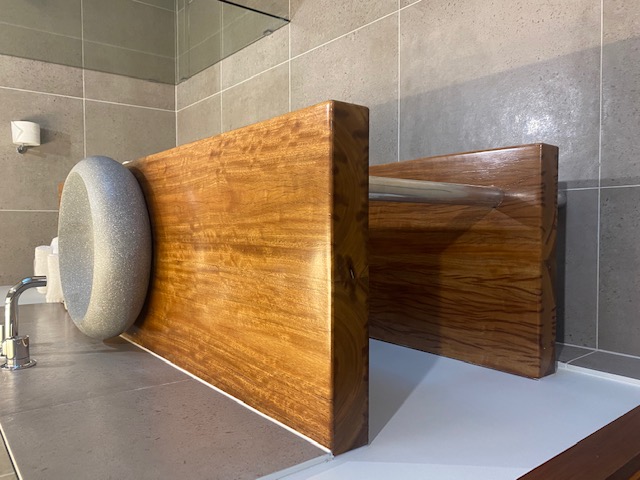 What to Include In A House That Has Everything?                 
Just because we thought it was such a cool thing see photos below of a massive skate bowl in a house recently for sale in Brisbane!   For more photos click here …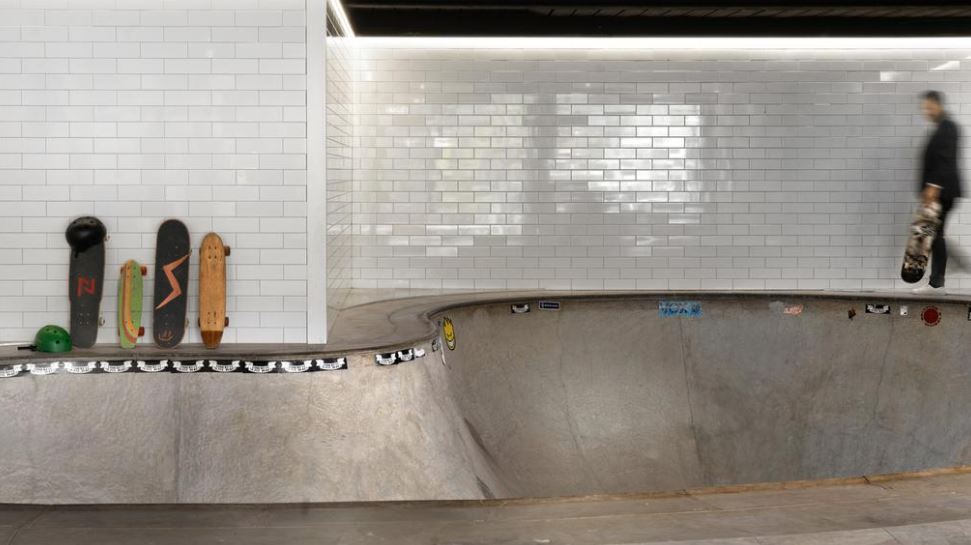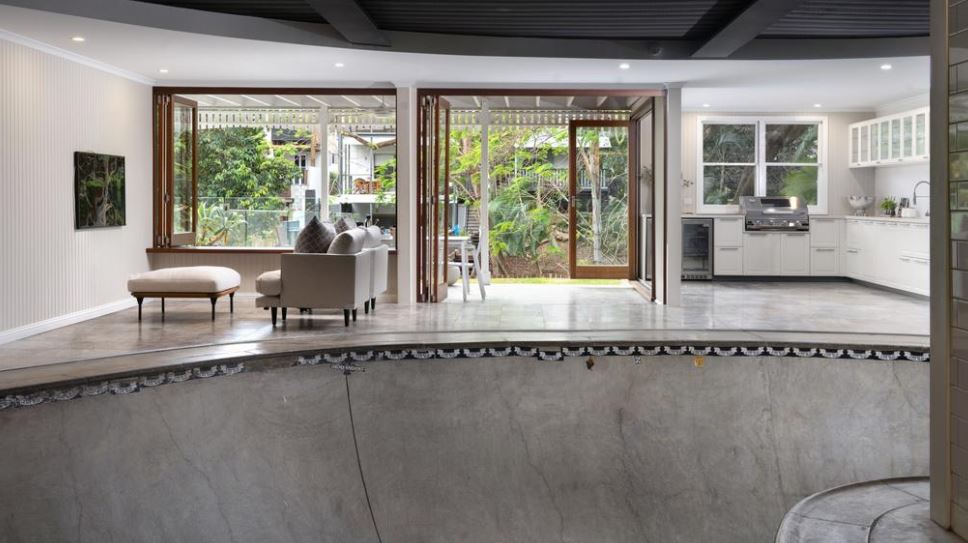 We are happy to discuss any project whether at pre/post DA, building tendering, early feasibility or land acquisition stage.  The earlier in a project we can be involved the better able we are to structure outcomes to meet time, cost and quality outcomes.  Please contact us with any questions – look forward to talking.                  Thanks, Steve Condon and Damon Moloney